Pan African Engineering Group (PAEG) is managed and led by professionals educated and trained in Liberia, Germany and the United States of America to deliver exceptional service to government, non-governmental, and private sector clients.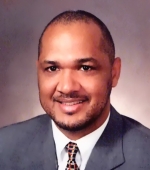 WILLIAM B. KIAHON, PE
President / Structural Engineer
William B. Kiahon, PE is a founding Partner and Principal in Charge of engineering services for PAEG. He has 29 years of diversified experience in structural engineering and engineering management of projects in the USA, Germany and Liberia. His experience includes project planning, conceptual and schematic design, design development, preparation of construction documents, structural analysis, cost estimating, site/project inspection, specifications writing, scheduling, and administration of construction contracts. Mr. Kiahon is a graduate of the University of Technology Karlsruhe Germany, Diplom Ingenieur (MSc) in Structural Engineering and a licensed Professional Engineer in the State of Florida, USA. He is an active member of the Liberia Engineering Society and continues to be a member of several engineering associations overseas.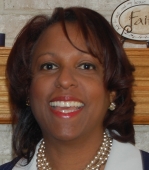 Karen Richards-Barnes
Vice-President / Architect
Karen Richards-Barnes is founding Partner and in Principal in Charge of architectural design and business development for PAEG. She has 29 years of professional experience as an architect, both in design and construction management of projects in the USA and Liberia. Karen is self-motivated, goal oriented, possesses strong engineering and technical skills and is known for her ability to offer unique perspectives, the blending of knowledge of business development, design, construction and project management, and marketing to develop creative and time effective solutions and approaches to a project. Mrs. Richards-Barnes is a graduate of the New York Institute of Technology (Bachelor of Architecture) and the Franklin Institute of Boston (Associate Degree in Architectural Design Technology). She is an active member of the Liberian Chamber of Architects.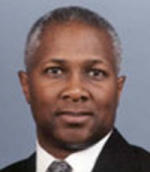 TSHAKA E. DENNIS, PE
Consultant – Infrastructure & Energy
Tshaka E. Dennis serves as Consultant for Infrastructure and Energy with responsibility for strategic growth and development of PAEG. He has 31 years of professional experience involving planning/design/construction management of highways, water supply and sanitation, airports, ports & marine facilities, and energy projects worldwide. Mr. Dennis has managed projects in the USA, the Caribbean and Sub-Saharan Africa. He is a is graduate of the City University of New York, The City of College (M.E., Civil Engineering) and the University of Puerto Rico at Mayagüez (B.S., Civil Engineering). Mr. Dennis is a licensed Professional Engineer with the National Council of Examiners for Engineering and Surveying, the States of New York and Florida, the Commonwealth of Puerto Rico, and in the US Virgin Islands. He is a member of several professional organizations.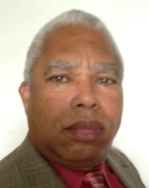 VICTOR L. STEWART, JR.
Consultant Construction Engineer
Victor L. Stewart, Jr. serves as Consultant Construction Engineer with responsibility for strategic growth of construction services for PAEG. He has 30 years of engineering and project management experience in the construction industry, including design development, pre-construction and construction of various infrastructure works. Mr. Stewart has filled the role of President, General Manager, Project Manager and Estimator in his career. He is a graduate of Case Western Reserve University, Ohio, USA with a B.S., Civil Engineering (Construction Management) and has been active in several contractors associations in the USA.